Official Trailer for The Battery is out now!
http://www.youtube.com/watch?v=TO3_WO2YfGo&sns=em
anthonymydrummer asked: Hi there! I guess this isn't so much a question...I watched The Battery last night as part of the Durango Film Festival and seriously loved it. I find myself still thinking about it today. I loved the living room dance party, the creepy car scene, the smokin' beardy leading man, the zombie cast, the soundtrack, I could go on and on. You guys are crazy talented, thanks for sharing...
Follow us on Facebook!
While a new website for The Battery is under construction, the best place for up to date news, and to hear about upcoming screenings is on our Facebook page at http://www.facebook.com/TheBatteryMovie Several screening announcements as well as the premiere of our first OFFICIAL trailer will be posted there in the coming days… oh and there will be a release date too.
Interview on Ain't It Cool News
In an interview with director Jeremy Gardner, Ain't It Cool News calls "The Battery" the best zombie film you haven't seen… http://www.aintitcool.com/node/59784 We also received a nice shout out from Larry Fessenden's Glass Eye Pix at http://www.glasseyepix.com/?p=1051.  Larry Fessenden makes a secret cameo in The Battery.
Private Screening of The Battery
If you can or will be in the Central Florida area on November 28th and can get the day off work, leave your email address in a comment on this post to get invited to a private theater screening of The Battery with many of the filmmakers in attendance. Or email christian@ohannahfilms.com with the subject "Orlando Screening".
Like The Battery on Facebook →
The Battery now has its own Facebook page for you to like, poke, comment, and do those kinds of things that can be done on those kinds of pages.  Everything we post here will automatically be posted there and then right into your Facebook feed where you can then read about the status of our film in between the status of Aunt Maggie's digital farm.  You are also free to start discussions...
First reviews of The Battery
Fresh off the heels of our successful screening at the Telluride Horror Show, a pair of amazing reviews have come in from Brad McHargue of Dread Central and Gabriel Ruzin of Screen Invasion. Read the Dread Central review here. Read the Screen Invasion review here. Photos from the festival and a whole lot more will be coming to this site in the coming days…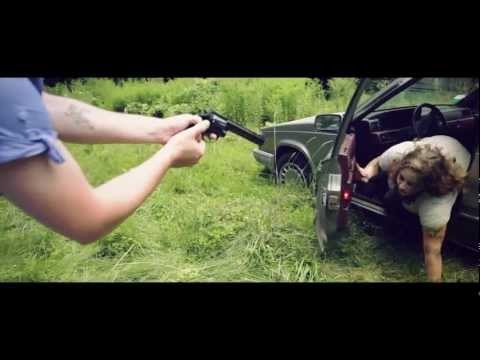 barfing-glitter asked: when is this movie coming out?!!?? im sooooo excited!!
thedudemannn asked: what festivals do you plan on atending?
Watch
Mixing the score.
Hathead; a tale of Lovecraftian horror
Most of our "crew" has known each other for ages.  And we wear many hats.  But there are only so many hats you can wear on a set before the neighborhood children start pointing and laughing and singing "hathead, hathead, look at all those hats!", while double-dutching on the sidewalk near a gushing fire extinguisher in the sticky thick of August, before ultimately...
Music
It's not an easy thing, getting great music for a no-budget movie.  Like every other aspect of the process–from funding on through post-production–it takes a mix of generosity, passion for the project, and an understanding that the only way to create something special on scant resources is through collaboration.  Oftentimes the only compensation for participating, is a faint swell of pride...
We're Still Here.
Just a shout in the storm here to let everyone–or anyone–know that despite an eerie quiet around these parts lately, we have been working on finishing the film.  A little over a week ago in fact, in the hot bowels of Florida in February, we had a marathon editing session, during which we delicately pared the movie down from a portly two hours and nine minutes, to a lean hour forty-five.  We are...
Behind the Scenes Video of the Week #1
Thankfully we had a dedicated behind the scenes camera on the "set" of The Battery that shot over 600 videos.  Sadly—to encourage people to pick it up and actually shoot—it was one of those cheapo Flip type cameras.  In the end, at least it got the job done. While we plan on eventually editing the best of this footage together with cast and crew interviews, we thought it...
An Updated Site for Constant Updates
Hello everyone!  We would just like to thank you for the sudden interest in our movie.  Though we shot this thing just this month, The Battery has been a labor of love that we have been trying to get off the ground for nearly three years. We know how it feels to see or hear about a small film like ours and not know if, when, and how you will ever be able to see it.  For this reason, we have...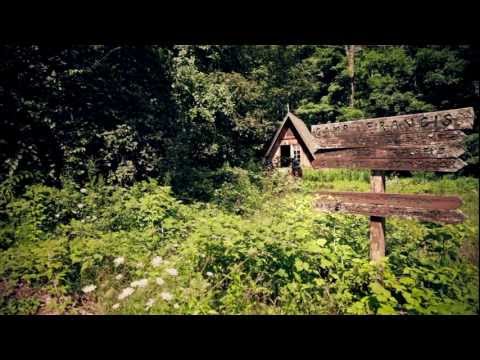 The Battery
"The Battery" is a feature-length zombie movie filmed in 15 days with a budget of only $6,000.  Written and directed by Jeremy Gardner, the film follows two former baseball players, Ben and Mickey, months after an unexplained outbreak.  Gardner also stars in the film, alongside New York native Adam Cronheim.  The film was entirely shot on the Canon 5d mkii by director of photography,...
lweatherlow asked: What are the songs from the video?